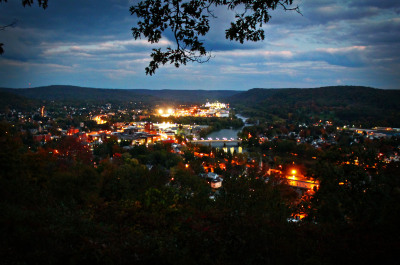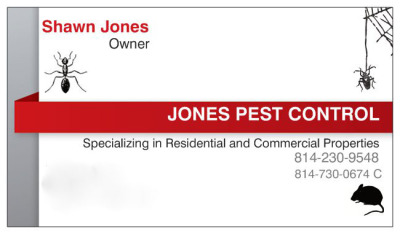 Jones Pest Control is currently serving Warren County Pennsylvania and the surrounding areas.  We know how important your home, family and business are to you.  We make it our priority to provide quick, safe, and effective pest control to meet your needs.
de
Shawn Jones is our Pest Control Specialist.  His wife Emily assists by providing in depth research into the identification of your pests.  We work together to quickly identify and control your pest situation safely for your self, your family, your pets or your employees. 
You can edit text on your website by double clicking on a text box on your website. Alternatively, when you select a text box a settings menu will appear. Selecting 'Edit Text' from this menu will also allow you to edit the text within this text box. Remember to keep your wording friendly, approachable and easy to understand…as if you were talking to your customer
Our goal is to provide Warren County, and it's surrounding areas, with safe and effective pest control within a minimum of 48 hours from your call. Contact us for pricing and services provided.